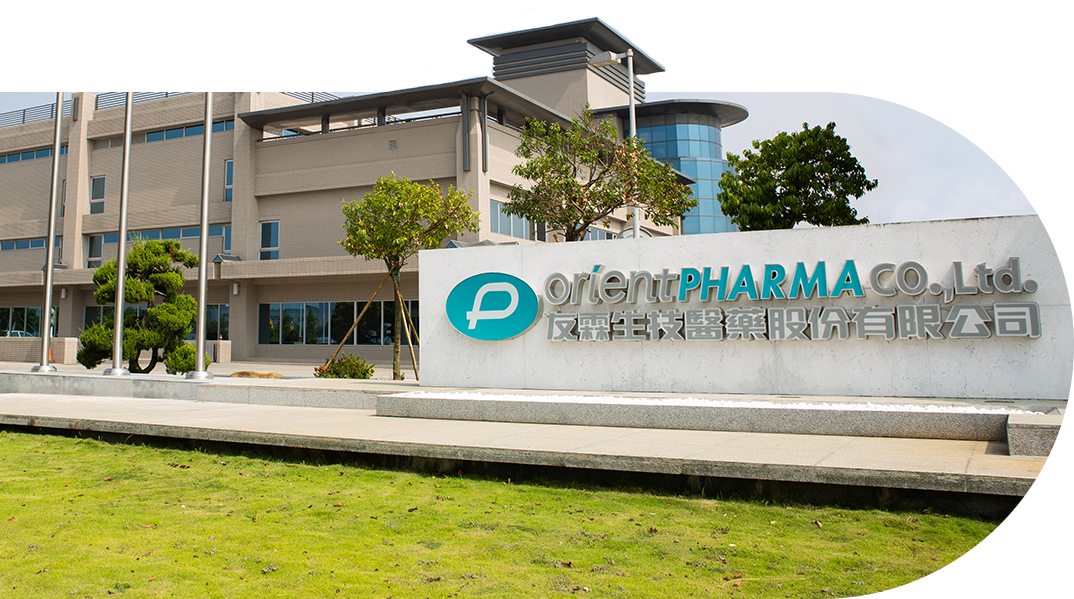 Becoming a Global Specialty Pharmaceutical Company
Established in 2008, Orient PHARMA (OP) is an important subsidiary of the Orient EuroPharma Group. The Company focuses on the innovative R&D and manufacturing of pharmaceuticals, and is dedicated to developing central nervous drugs. In 2017, the Company has more than 170 employees, of which 45% are R&D staff, among which more than 70% have master's and doctoral degrees.

The mission and vision of Orient Pharma is to become a Global Specialty Pharma. In the future, the Company will continue to exert its R&D power, and together with the parent company Orient EuroPharma's strong marketing teams in Taiwan and Southeast Asia, establish a foothold in Asia and expand into the international market in Europe, the Americas and China.
Unanimous Domestic and International Recognition for R&D Quality
Together with multinational and multi-center clinical trial teams, OP's R&D has the capability to target market-oriented niche products. To date, the Company has two unique and innovative drug development technology platforms, evidencing its R&D capabilities. Located in the Huwei Science Park in Yunlin County, the Company's plant is the first pharmaceutical factory in Taiwan to be built according to PIC/S GMP, EU GMP and US FDA 21 CFR international standards. The quality and stability of all its manufactured pharmaceuticals (tablets and capsules) are ensured, and consistent with the requirements of international partners and customers.Currently, OP has achieved three US FDA drug certifications, namely for muscle relaxant Carisoprodol, diabetes drug Miglitol and lipid-lowering drug Pitavastatin. The lipid-lowering drug, developed by OP, is currently on the Taiwan market, and is also certified by Vietnam and Philippines. Methydur, a new drug for attention deficit hyperactivity disorder has also been licensed in 2018 for the Taiwan market, and will be further expanded into Southeast Asia.

OP has collaborated with numerous international pharmaceutical companies to develop new drugs, particularly 505(b)(2) regulated by the US FDA. The Company is also in technological collaboration with many European, American and Japanese R&D companies, including developing new dosage forms, new formulations, new indications and new compounds.
Contact Information

2F, No. 368, Sec. 1, Fu Hsing S. Road, Taipei 106, Taiwan, R.O.C.

+886-2-2325-7621

op@oppharma.com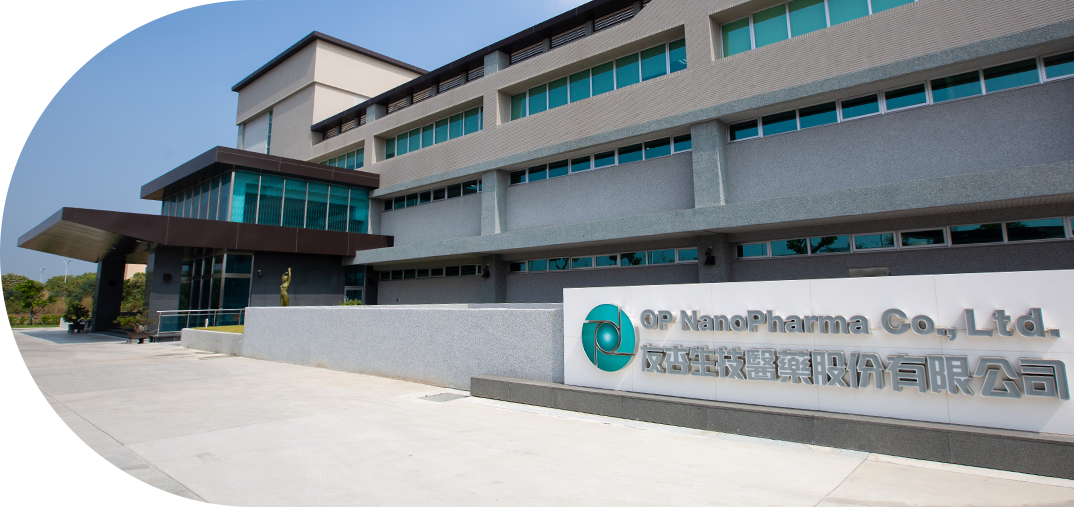 From Clinical to Commercial
OP NanoPharma is a joint investment of Orient EuroPharma and NanoCarrier Co., Ltd., in Japan and mainly develops oncology drugs including Micelplatin, Nanopaclitaxel and YQ1 for head and neck, breast cancer, ovarian cancer and non-small cell lung cancer and other cancers. OP NanoPharma co-developed NC-6004 which is using micellar nano-particle delivery technology with NanoCarrier Co., Ltd. The technology enables drugs to penetrate blood vessels and directly act on cancer cells, thereby ensuring high drug performance and safety. The Company's plant, located in the Huwei Science Park in Yunlin County, has capability to produce solution and powder for injection.

Stable Production Capacity and Rigorous Risk Control
OP NanoPharma continues to strive for excellence in new product development, core technologies development and pharmaceutical quality. To improve the quality of drug production, prevent cross-contamination and ensure the safety of operators and users, OP NanoPharma equipped an integrated production system including German Bosch isolation glovebox, the automatic loading and unloading lyophilic IMA isolator, and other cleaning, sterilization, isolation filling and external wash imported from first-tier manufacturers in Europe. Cutting-edge production equipment and rigorous risk control are adopted so that pharmaceutical quality can meet international standards and production capacity can be more stable.
To meet European and American regulatory requirements and integrated with global market, the Company is working hard to obtain PIC/S GMP certification from TFDA and US FDA. Currently, the Company actively seeks international cooperation to obtain CMO opportunities.
Contact Information

6F, No. 370, Sec. 1, Fu Hsing S. Road, Taipei 106, Taiwan, R.O.C.

+886-2-2755-1281

opnano@opnano.com