Orient EuroPharma (OEP) insists on making contributions to the society through long-term participation in public welfares and sponsoring the establishment of the Hung Lu Foundation, which serves to encourage medical personnel to conduct pharmaceutical research and development for improving medical standards, health care services, and quality of life in Taiwan.
Outreach to Disadvantaged Groups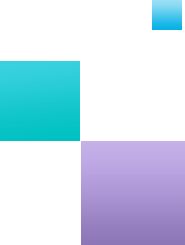 Provide regular and ongoing donations of milk powder, infant formula and nutritional supplements to schoolchildren in remote areas
Coordinated with Hualien County Wu-he Elementary School, Yunlin County Guang-fu Elementary School and charity organizations such as Qinpu Educational Foundation, Eden Social Welfare Foundation, Presbyterian Church in Taiwan Aboriginal Presbyteries, Chung Yi Social Foundation, Genesis Social Welfare Foundation, The Garden of Hope Foundation, Taiwan Fund for Children and Families, Sunshine Social Welfare Foundation, Double Bliss Welfare And Charity Foundation, Hondao Senior Citizen's Welfare Foundation and 1919 Food Bank to provide children and disadvantaged populations with nutritional supplements and daily necessities
OEP holds charity sales every year and donates all of the proceeds collected to charity organizations
OEP participates in disaster relief activities and donates company products to disaster areas
Due to COVID-19 epidemic, the donations of food and money to public welfare groups have decreased. OEP donated nutritional supplements and cleaning supplies for infants and young children to the twelve centers of Taiwan Fund for Children and Families (T.F.C.F) to reduce the financial burden of vulnerable families
In response to the IRPMA blood donation, many OEP Group employees voluntarily give blood to save lives
Community Outreach
OEP hosts a series of free educational lectures in universities and communities where doctors and dietitians are invited to provide the public with accurate disease knowledge and medical information.
International Medical Collaboration
OEP cooperates with Chang Gung Memorial Hospital, Shin Kong Wu Ho-Su Memorial Hospital, and other medical centers to sponsor Philippine physicians and pediatric patients with cleft lip and cleft palate to receive training and treatment in Taiwan.
In co-operating with Philippines Health Department, OEP supported doctors and patients of Philippines to be trained and cured on Bone Marrow Transplantation
Sponsored the first two Argus II implant surgeries across Asia, which was performed in Linkou Chang Gung Memorial Hospital and Taipei Veterans General Hospital in 2017, offering people with RP in Taiwan a hope to restore their vision
Industry and Academia Exchange
Every year, OEP works with college and university departments related to biopharmaceuticals to provide internship opportunities for outstanding students, so that students could work in various industries and obtain an early understanding of industry practices, thereby shortening the gap between education and industry practices. In 2017, the "National Yang Ming University–OEP Vietnamese Student Scholarship" program was established to support Vietnamese graduates studying in Taiwan and to foster international talents